Some photos of the termite damage to my house. Chomp chomp.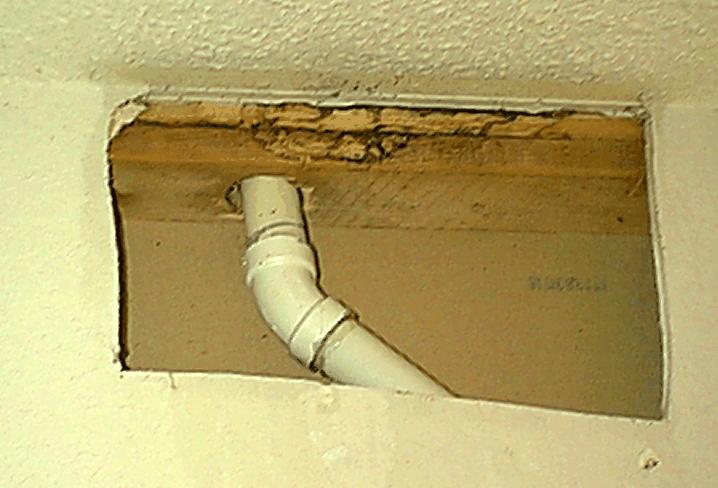 Slight damage to the top stud.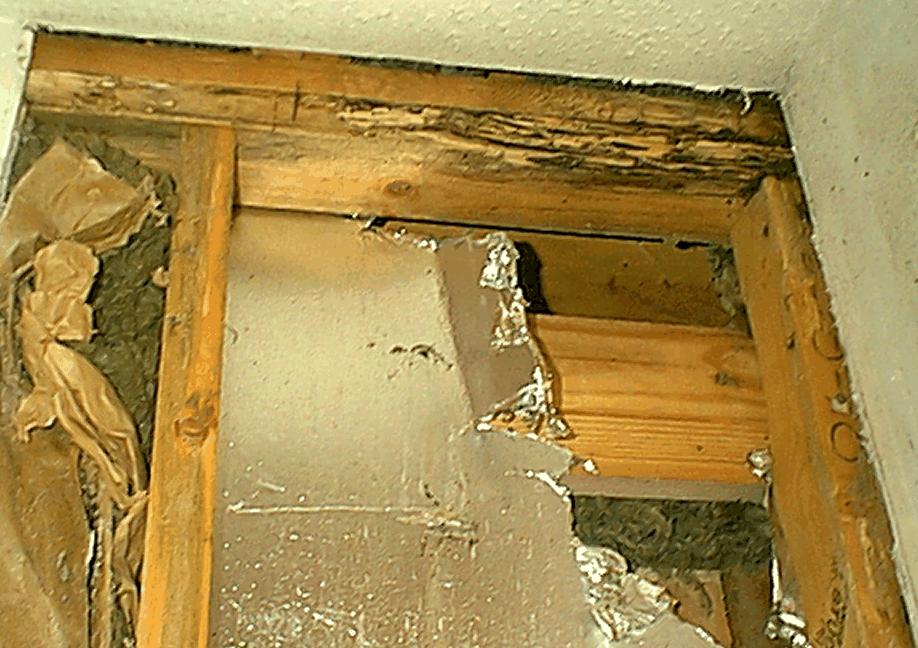 Heavy damage to the top stud. About 25% of the wood has been eaten away.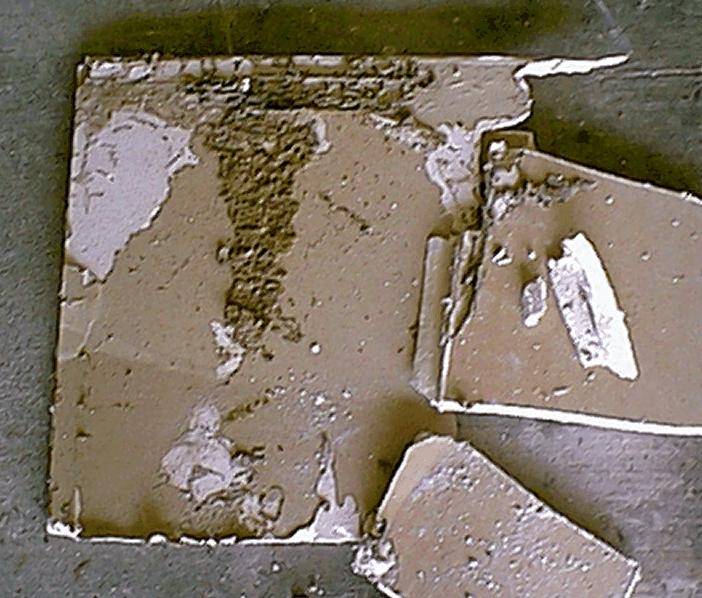 This was the sheetrock above my shower. The mud on it is from termites. When I pulled the sheetrock out, the termites starting pouring out. I doused them with a mixture of orange oil and boric acid. That knocked them out immediately.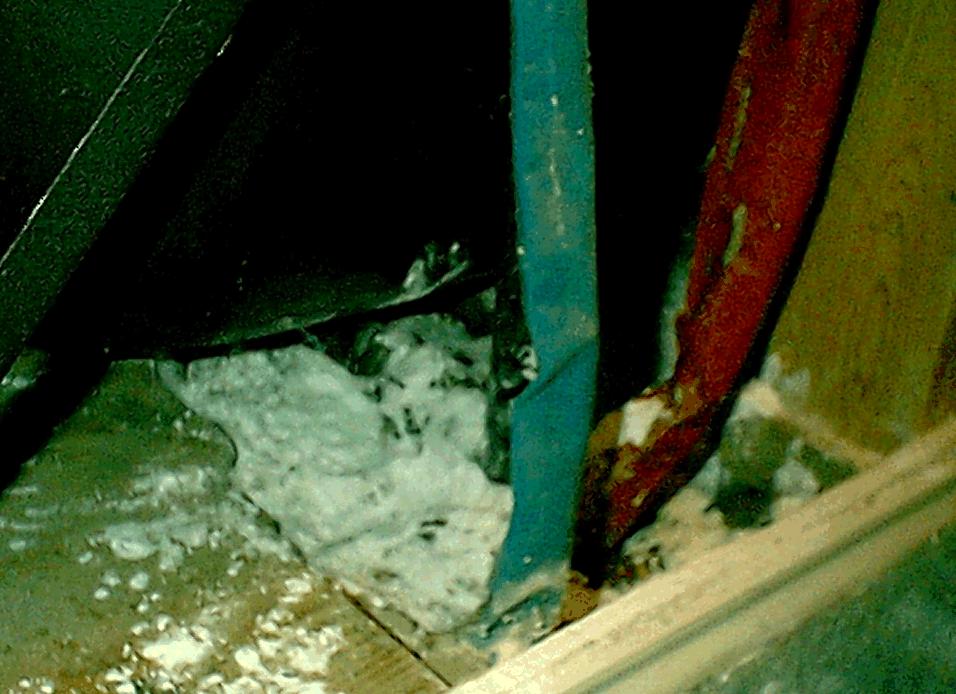 This is the trap underneath the bath tub. There was a huge pile of termite mud where they were entering. I vacuumed it all out and sprayed it down with boric acid and orange oil. Then I filled it with boric acid. The white powdery stuff is the boric acid.
If you look closely you will see small holes in this sheet rock. Little specs of dirt on the walls or around the toilet is a sign of termites. If you knock the little specs off, you will find pin sized holes. Pin sized holes in caulking is also an indicator. It may not be easy to spot if the previous owner covered the walls with wallpaper.
If you look closely at the walls you might notice little specs of paint that doesn't match where the previous owner painted over the holes that the termites made. The bumbler who inspected the house should have noticed it.